Schedule Your Session for Therapeutic Bodywork, Deep Basic Massage, Shiatsu, MyoFascial Release, CranioSacral Therapy, Foot Reflexology, Prenatal Massage, Reiki, Japanese Head Massage.
Book Now Book a FREE BioMat Session
Schedule any length session online and get the bodywork you need today, and as soon as 30-minutes, where appointments are available.
CALL 651-698-4567 (*3) for more information OR to find your best appointment length and our most convenient opening.


What type of bodywork do I need?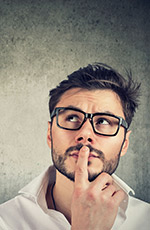 Not all bodywork is massage. It is important to keep in mind that not all bodywork styles feel the same, and not all bodywork modalities can be captured by the word "massage." Therapeutic Bodywork is the general term that encompasses all bodywork styles from Massage Therapy to Reiki, and includes over 200 modalities.
At The Backrub Stores, our commitment is to long-term and ongoing health through Bodywork. We recommend that you spend some time looking over the descriptions of the bodywork modalities our current practitioners offer.