The Highland Backrub - About Us

You will be amazed at what 30-45 minutes can do for you today.

Our Massage Philosophy: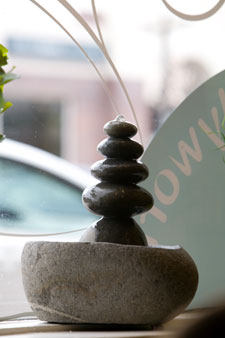 Body-Mind-Spirit are interconnected.
Pain in one will cause pain in the others.
By receiving massage you nourish your mind, body, and soul.
Why live with pain if you don't have to?
Why get a massage that doesn't move you out of pain?
Why move into pain if you can stop by The Highland Backrub?

At The Highland Backrub, you can stop by when you have just 30 minutes—up to 90 minutes—and get the areas that are causing you pain worked out so you can go back to work, pick up your kids or take some pain-free time for yourself!



Treat yourself!
We are open every day so you don't have to wait until tomorrow to feel better.

We get right to the point of your problem and won't work on things that don't matter.

We don't need to burn a hole in your wallet to get the job done.

And with some of the best practitioners this city has to offer, you will always get the massage you need in the time you have.
Why wait until you are in so much pain that you can't work or enjoy your life? Book Online, call ahead, or stop by and take a chance on waiting a few minutes.
If your mind is unhappy, it is probably your body screaming at you
to get to The Highland Backrub now!